C_HANAIMP151SAP Certified Application Associate - SAP HANA (Edition 2015)
Solution: SAP HANA
Delivery Methods: Certification
Level: Associate
Exam: 80 questions
Sample Questions: PDF Link
Cut Score: 59%
Duration: 180 mins
Languages: English
Description
The "SAP Certified Application Associate - SAP HANA (Edition 2015)" certification exam verifies that the candidate possesses the required knowledge in the area of the SAP HANA for the profile of an SAP HANA application consultant. This certificate builds on the basic knowledge gained through related SAP HANA training and preferably refined by practical experience within an SAP HANA project team, whereby the consultant applies acquired knowledge in this specialist area practically in projects.
Notes
To ensure success, SAP recommends combining education courses and hands-on experience to prepare for your certification exam as questions will test your ability to apply the knowledge you have gained in training.
You are not allowed to use any reference materials during the certification test (no access to online documentation or to any SAP system).

Topic Areas
Please see below the list of topics that will be covered within this certification and the courses that cover them:
Modeling functions > 12%
SAP HANA architecture, deployment scenarios and use cases 8% - 12%
Overview of SAP HANA Data Provisioning 8% - 12%
Text, spatial and predictive modeling 8% - 12%
SAP HANA Live 8% - 12%
Management and administration of models 8% - 12%
SQL and SQLScript 8% - 12%
Information views 8% - 12%
Optimization of models < 8%
Consumption of SAP HANA models < 8%
Security in SAP HANA modeling < 8%
General Information
Exam Preparation
Each specific certification comes with its own set of preparation tactics. We define them as "Topic Areas" and they can be found on each exam description. You can find the number of questions, the duration of the exam, what areas you will be tested on, and recommended course work and content you can reference. Please be aware that the professional- level certification also requires several years of practical on-the-job experience and addresses real-life scenarios.
For more Information refer to our 5 simple steps of preparation for an exam and to our FAQs.
Safeguarding the Value of Certification
SAP Education has worked hard together with the Certification & Enablement Influence Council to enhance the value of certification and improve the exams. An increasing number of customers and partners are now looking towards certification as a reliable benchmark to safeguard their investments. Unfortunately, the increased demand for certification has brought with it a growing number of people who to try and attain SAP certification through unfair means. This ongoing issue has prompted SAP Education to place a new focus on test security. Please take a look at our SCN blog to understand what you can do to help to protect the credibility of your certification status.
NO.1 When you activate an analytic view, a column view is created. In which schema is this column
view stored?
A. _SYS_BIC
B. _SYS_REPO
C. _SYS_BI
D. _SYS
Answer: A

C-HANAIMP151テスト参考書 C-HANAIMP151研修

NO.2 You are experiencing performance problems with SAP BusinessObjects reports based on SAP
HANA data.
Which of the following can you do to increase performance?
A. Avoid aggregation and work on raw data.
B. Use drill-down or linked reports.
C. Add only relevant data to the report queries.
D. Merge all relevant data into a consolidated report.
Answer: B,C

NO.3 You model hierarchies in attribute views. Which of the following technologies do you use to
make these hierarchies available for reporting tools?
A. BICS
B. ODBO
C. JDBC
D. ODBC
Answer: B

C-HANAIMP151取得

NO.4 Which of the following actions must you perform in an SAP HANA system to transport content
to another SAP HANA system?
A. Assign the package to a delivery unit.
B. Assign the content repository to a transport request.
C. Mass copy the content repository into the other SAP HANA system.
D. Generate and save an export file to a shared directory.
Answer: A,D

C-HANAIMP151段階

NO.5 Which connection type is required from the SAP ERP system to SAP HANA to enable COPA side
by side scenario?
A. JDBC
B. Secondary database connection
C. HTTP connection
D. Remote Function Call
Answer: B

C-HANAIMP151ダウンロード C-HANAIMP151必要性

NO.6 HANA Currency Conversion supported only via ___
A. Calculation
B. Attribute
C. Analytic
D. Analytic / Calculation
Answer: D

C-HANAIMP151対策書

NO.7 What are advantages of implementing SAP HANA using an SAP rapid-deployment solution over
a traditional implementation project?
A. Fixed-scope implementation
B. Customized content
C. No need for consultants
D. Pre-configured content
E. Lower risk
Answer: A,D,E

C-HANAIMP151トレーニング費用 C-HANAIMP151テスト参考書

NO.8 You have created SAP HANA information models from replicated SAP ECC data.
How can you compare the data of the replicated tables with the underlying ECC source data?
A. Use transaction IUUC_REPL_CONTENT.
B. Use the Data Provisioning view from the Quick Launch.
C. Use the Catalog node to open table contents.
D. Use the SAP ERP Data Browser (transaction SE16).
Answer: C,D

C-HANAIMP151試験問題

Pass4TestのC-HANAIMP151問題集はあなたを楽に試験の準備をやらせます。それに、もし最初で試験を受ける場合、試験のソフトウェアのバージョンを使用することができます。これは完全に実際の試験雰囲気とフォーマットをシミュレートするソフトウェアですから。このソフトで、あなたは事前に実際の試験を感じることができます。そうすれば、実際のC-HANAIMP151問題集を受けるときに緊張をすることはないです。ですから、心のリラックスした状態で試験に出る問題を対応することができ、あなたの正常なレベルをプレイすることもできます。
Pass4TestのSAPのC_TADM51_731日本語関連資料はあなたに時間とエネルギーを節約させます。あなたが何ヶ月でやる必要があることを我々はやってさしあげましたから。あなたがするべきことは、Pass4TestのSAPのC_TADM51_731日本語関連資料に受かるのです。あなた自身のために、証明書をもらいます。Pass4Test はあなたに必要とした知識と経験を提供して、SAPのC_TADM51_731日本語関連資料の目標を作ってあげました。Pass4Testを利用したら、試験に合格しないことは絶対ないです。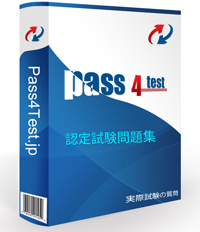 試験番号:C-HANAIMP151
試験科目:「SAP Certified Application Associate - SAP HANA (Edition 2015)」
一年間無料で問題集をアップデートするサービスを提供いたします
最近更新時間:2016-01-06
問題と解答:全220問 C-HANAIMP151問題集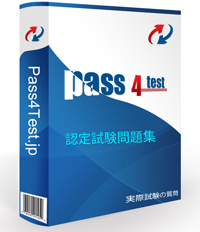 試験番号:C_TADM51_731日本語
試験科目:「SAP Certified Technology Associate - System Administration (Oracle DB) with SAP NetWeaver 7.31 (C_TADM51_731日本語版)」
一年間無料で問題集をアップデートするサービスを提供いたします
最近更新時間:2016-01-06
問題と解答:全191問 C_TADM51_731日本語関連資料
Pass4Testのシニア専門家チームはSAPのC_TADM51_731日本語関連資料に対してトレーニング教材を研究できました。Pass4Testが提供した教材を勉強ツルとしてSAPのC_TADM51_731日本語関連資料に合格するのはとても簡単です。Pass4Testも君の100%合格率を保証いたします。
現在のネットワークの全盛期で、SAPのC-HANAIMP151問題集の認証試験を準備するのにいろいろな方法があります。Pass4Testが提供した最も依頼できるトレーニングの問題と解答はあなたが気楽にSAPのC-HANAIMP151問題集の認証試験を受かることに助けを差し上げます。Pass4TestにSAPのC-HANAIMP151問題集の試験に関する問題はいくつかの種類がありますから、すべてのIT認証試験の要求を満たすことができます。
購入前にお試し,私たちの試験の質問と回答のいずれかの無料サンプルをダウンロード:http://www.pass4test.jp/C-HANAIMP151.html
C-HANAIMP151真実試験: http://blog.vmware-certified-professional.com/?p=21768